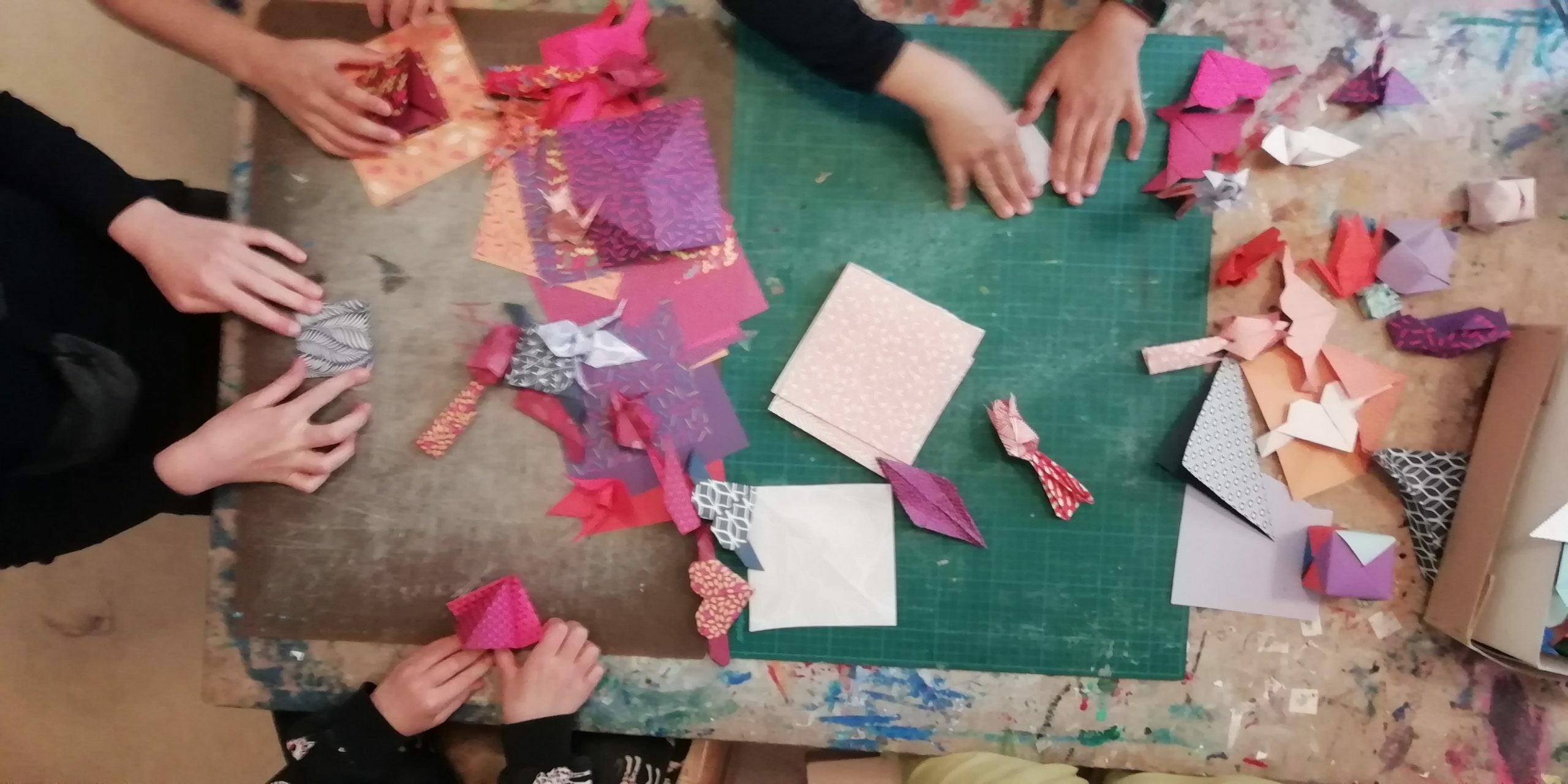 Age: 6-14 years
Duration: 1 hour
Available dates:
Wednesday, September 27th
Wednesday, October 4th
Wednesday, October 11th
Wednesday, October 18th
Courses:
3:00-4:00 p.m
4:00-5:00 p.m
5:00-6:00 p.m
Price: 10 € / hr
Small groups. Material included.
Course leader: Aleksei Rivero
Login:
Bokx-Kreativ., Schreiner Str. 21
Mobile: 0176. 315 566 32
stephanieniesner@web.de
Hello to all creative parents and children!
If you are looking for an exciting and educational activity for your children, we have the perfect answer for you! We invite you to our exciting "Origami Workshop for Children", where the little ones can go on an exciting artistic journey as they fold and create paper works.
What is origami?
Origami is the ancient Japanese art of paper folding, transforming simple sheets of paper into impressive three-dimensional figures. Origami is not only fun, but also promotes children's concentration, hand-eye coordination and creativity.
What makes our origami workshop so special?
Designed for children: Our workshop is designed specifically for children, with origami models appropriate to their age and abilities.
Learn through play: The children learn the basics of origami and have fun creating figures such as animals, flowers and airplanes.
Education and fun: We combine fun with education to develop children's imagination and manual dexterity.
Materials Included: We provide all the paper and instructions so children can dive into the world of origami without worry.